'This is an incredibly difficult time. It feels simultaneously unsettling, urgent, and radical.'
–Rashid Johnson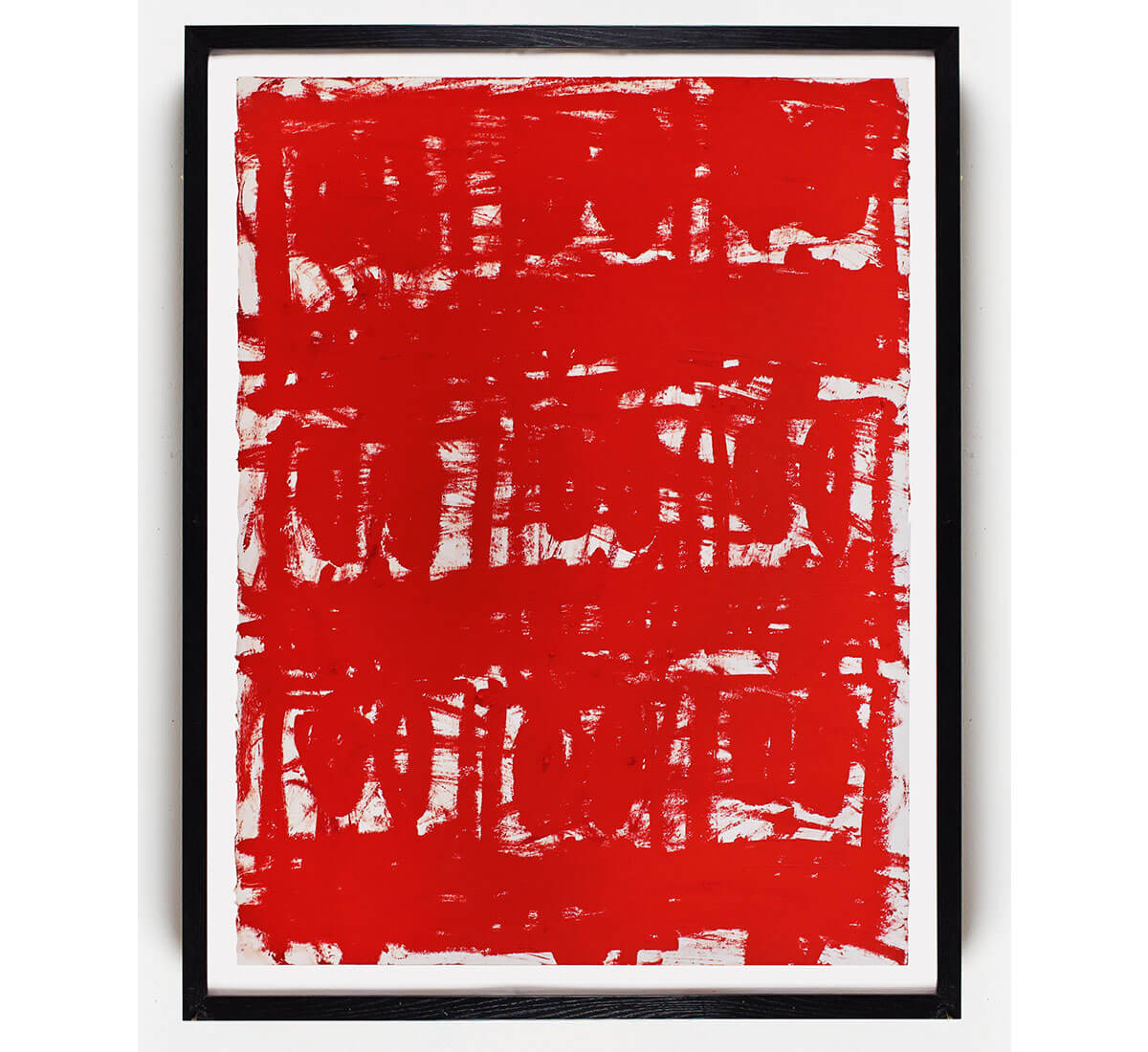 Rashid Johnson, Untitled Anxious Red Drawing, 2020
Untitled Anxious Red Drawings
With the online exhibition 'Untitled Anxious Red Drawings,' American artist Rashid Johnson introduces a selection of new works made since the onset of the global coronavirus pandemic. Using oil stick on cotton rag paper, the artist has here updated the visual language of his long-established 'Anxious Men' series, in which deceptively crude archetypal faces express the fundamental tensions and traumas that course through contemporary life.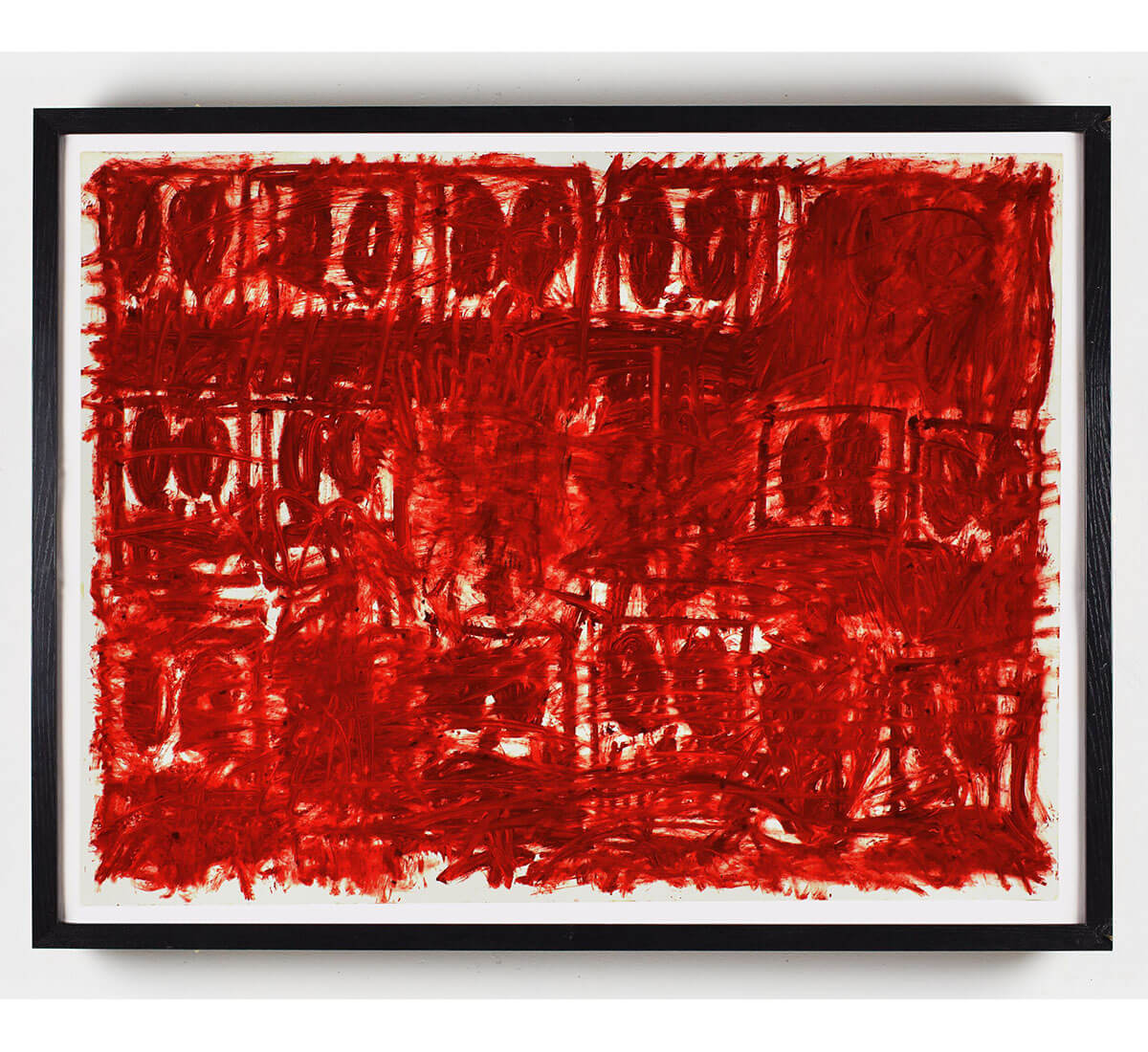 Untitled Anxious Red Drawing
Rashid Johnson
2020
Oil on cotton rag
'In my project I have never thought about drawings as sketches for other works but as autonomous and final.'
Johnson's 'Anxious Men' series has been characterized by faces scratched into the pictorial surface in a kind of drawing through erasure, where his new Anxious Red Drawings employ only the direct application of intense color. The repeated motif in his new works suggest both the ongoing context of global instability and our new reality.