With these high-style games, staying indoors would be a lot more interesting.
BY KATHERINE GLEASON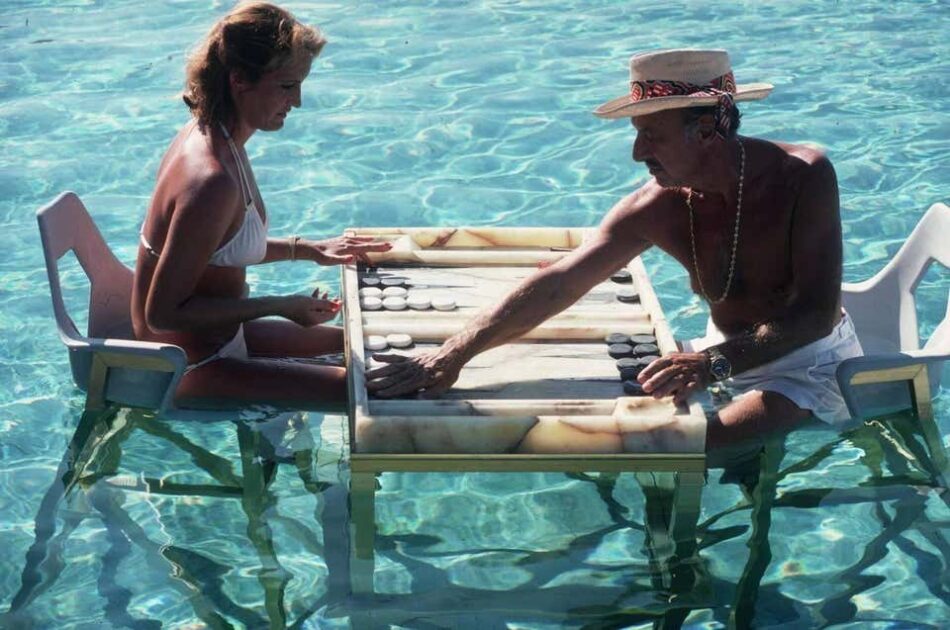 If you're getting a little stir crazy in this season of social distancing, we've got you covered — or at least entertained. Whether you want to try your hand at horseshoes or sharpen your chess skills, we've put together a selection of unusual, rare and, in some cases, extravagant games that you can play at home.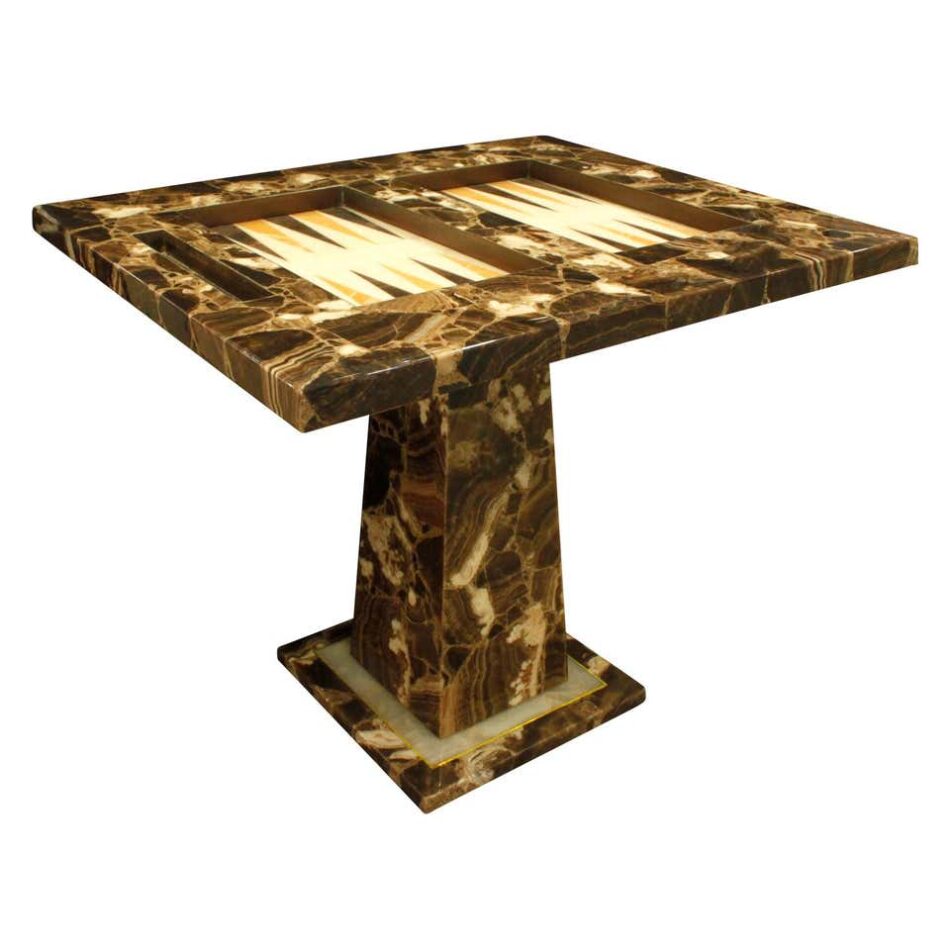 ---
Arturo Pani Backgammon Table, 1960s
The sleek drama of this dark onyx backgammon table demonstrates why the work of Arturo Pani, designer to Mexico's elite in the 1950s and '60s, is now collected internationally.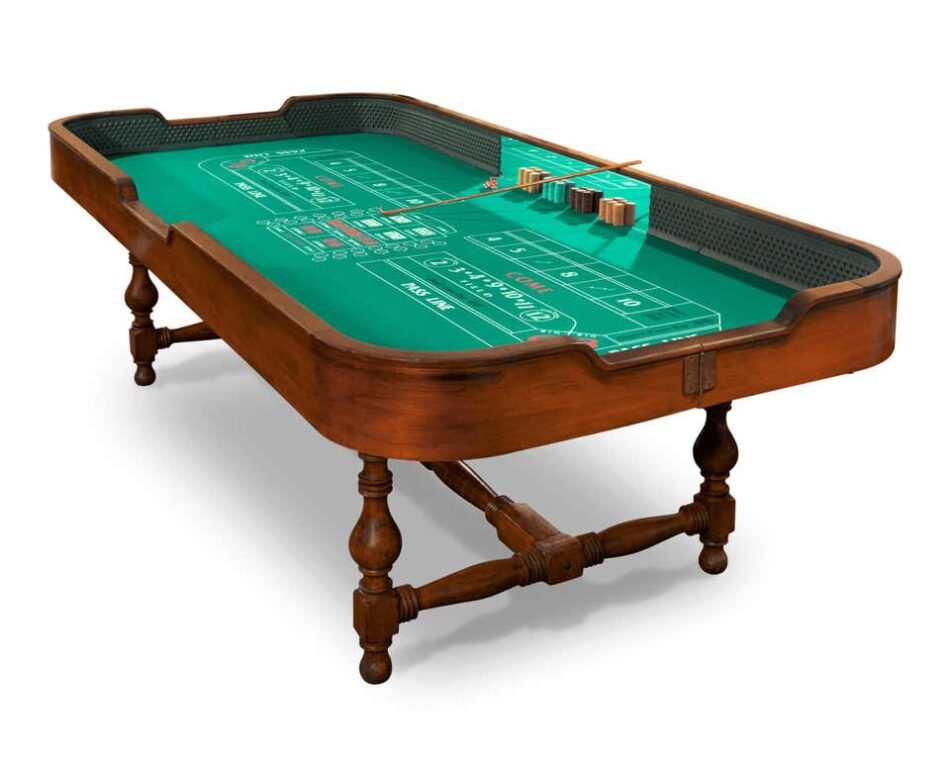 Beverly Club Craps Table, ca. 1945
Dress up, stay home, roll the dice, and let the colorful history of this craps table, once owned by Beverly Country Club, in Metairie, Louisiana, transport you to the 1940s heyday of that glamorous (and illegal) casino. If you're lucky, and the lighting is right, you may see a few celebrity ghosts waiting to place their bets.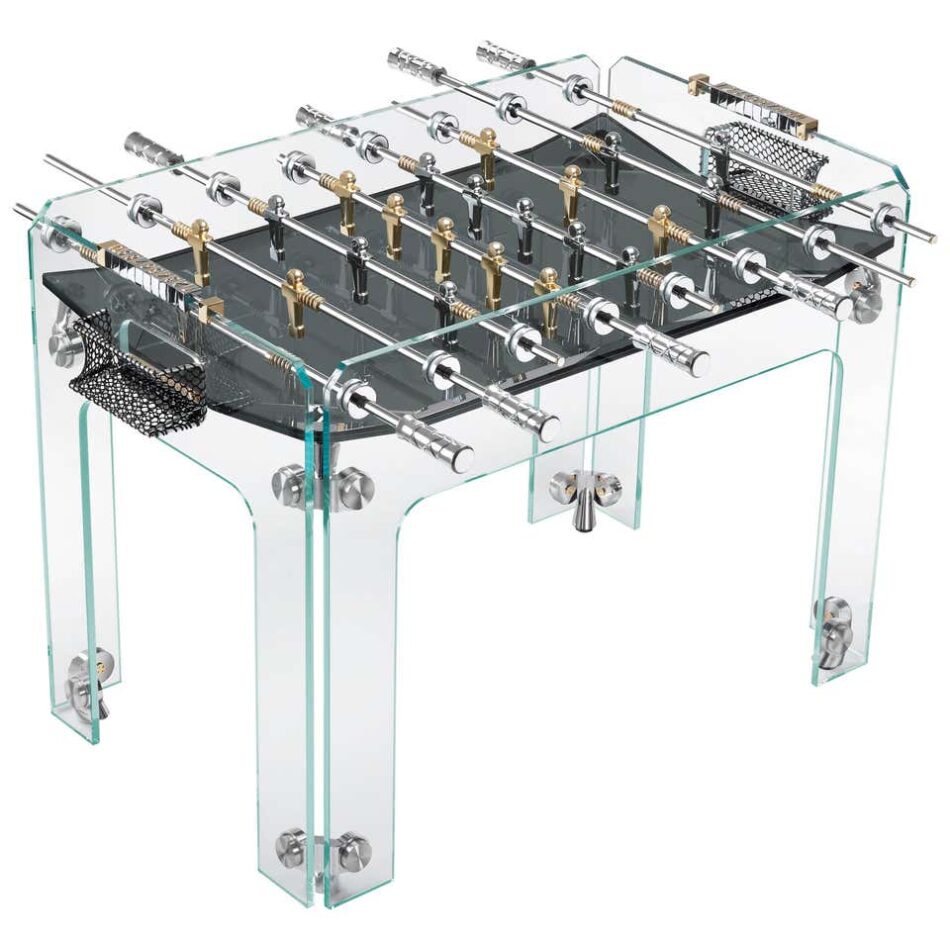 Teckell Cristallino Gold Foosball Table, New
Is this limited-edition table a game or a work of art? The Italian design firm Teckell combines cutting-edge technology with traditional craftsmanship in creating exquisite high-performance products for the home. Here, it ups the foosball ante by plating the players in 24-karat gold and making the field from shatterproof crystal.
English Skittles, Early 20th Century
Skittles, for the uninitiated, is like bowling but without the crowds. This English wooden set packs away neatly on its own stand, making it ideal for the apartment-bound.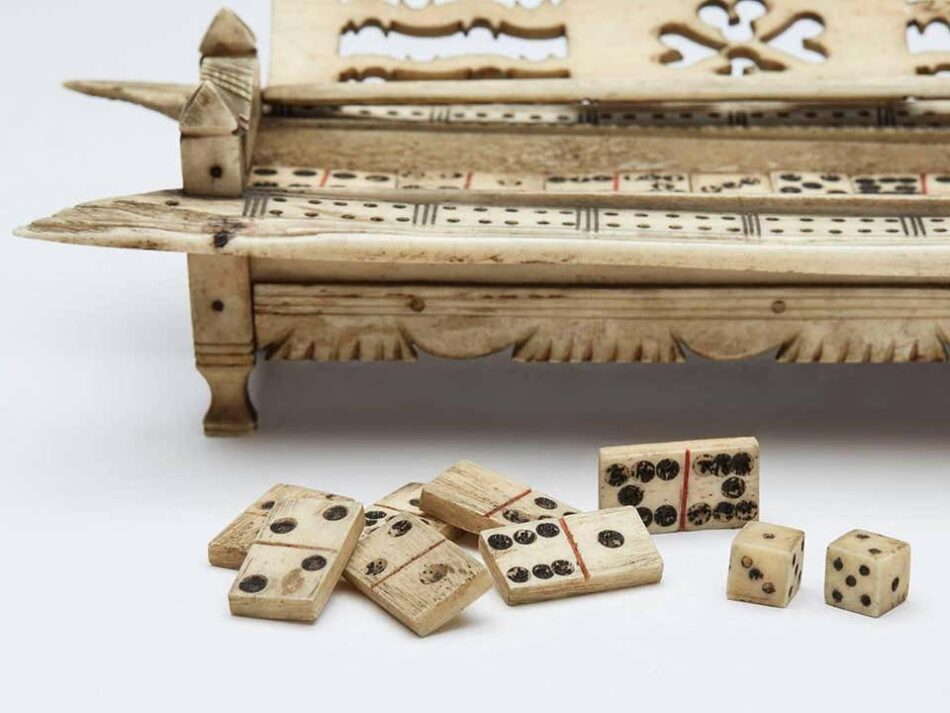 Napoleonic Prisoner-of-War Games Box, ca. 1800
Hand-carved from bone, this rare antique game box sets you up to play dominoes, cribbage or dice in true prisoner-of-war (or -pandemic) fashion.
Andy Warhol Campbell's Soup Can Chess Set, 2018
Artware Editions has given the venerable (and monochrome) game of chess a Pop art makeover, replacing the kings, queens and their courts with Campbell's soup cans à la Andy Warhol's famous early-'60s silkscreens, all decked out in saturated Warholian colors.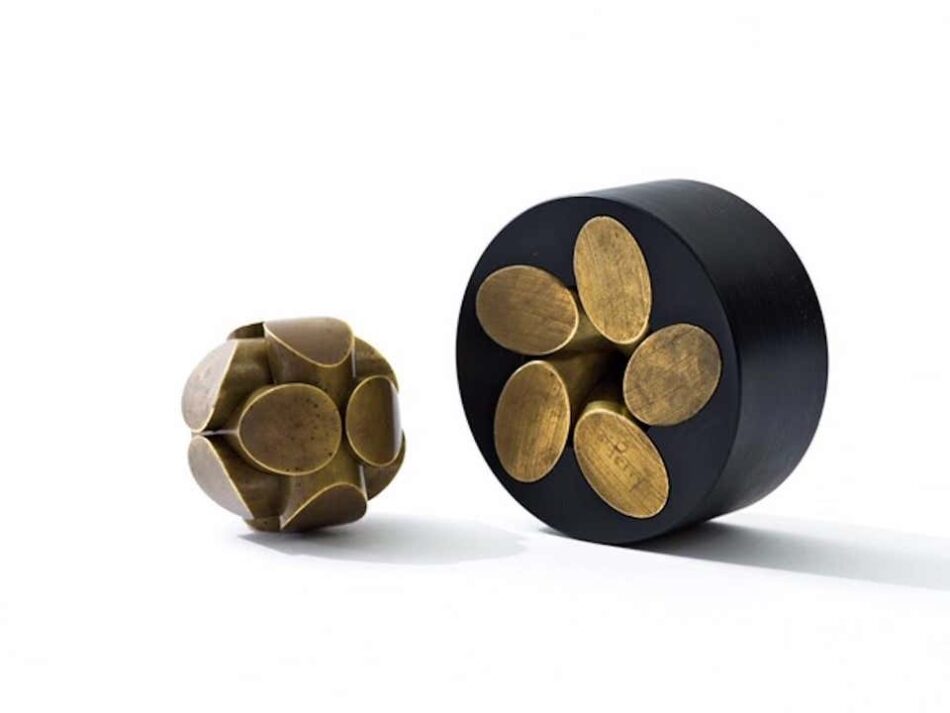 Charles O. Parry Ball & Zen Puzzles, 1967, 1987
In addition to brain-teasing puzzles, artist Charles. O. Perry is known for his large-scale sculptures commissioned for public spaces all over the world.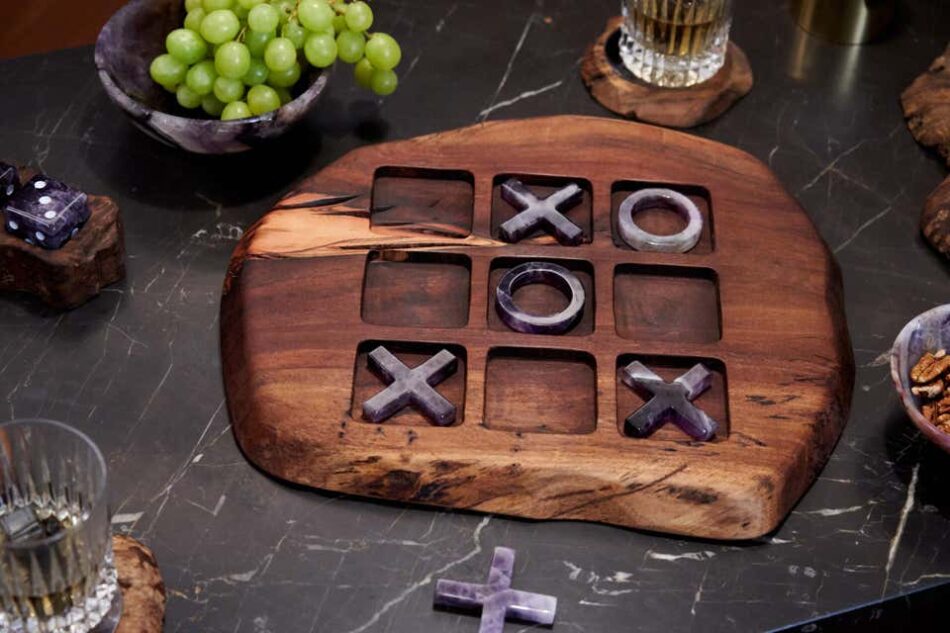 Anna Rabinowitz Afora Amethyst and Wood Tic Tac Toe, New
With amethyst markers and a reclaimed-wood grid, the simplest of games becomes a high-style objet d'art in the hands of Anna Rabinowitz of ANNA New York.
Silver Horseshoe-Toss Set, 1996
Try for ringers with these gleaming sterling-silver shoes, crafted by the English silversmith Wakely & Wheeler, and feel your stress dissolve as your aim improves.
Bingo Pinball Machine, 1980s
You'll be a Pinball (and bingo) Wizard in no time when you practice your moves on this fully functional Italian machine.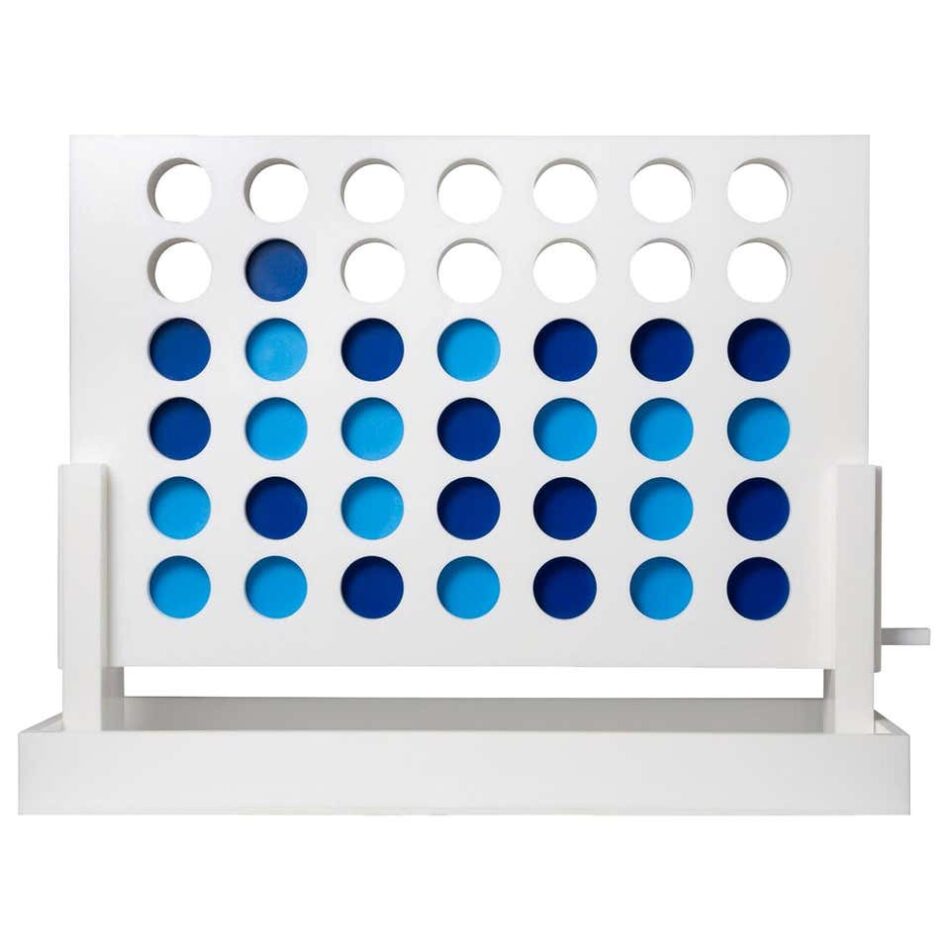 Acrylic Connect Four, 2019
Hone your strategic skills playing this zero-sum game, or treat the minimalist white board with its blue chips as an interactive tabletop sculpture.
Au Départ Games Trunk, New
Luxury Parisian trunk maker Au Départ evokes 19th-century romance in this sleek piece, which also holds the gear for hours of board-game fun, including Monopoly and Risk.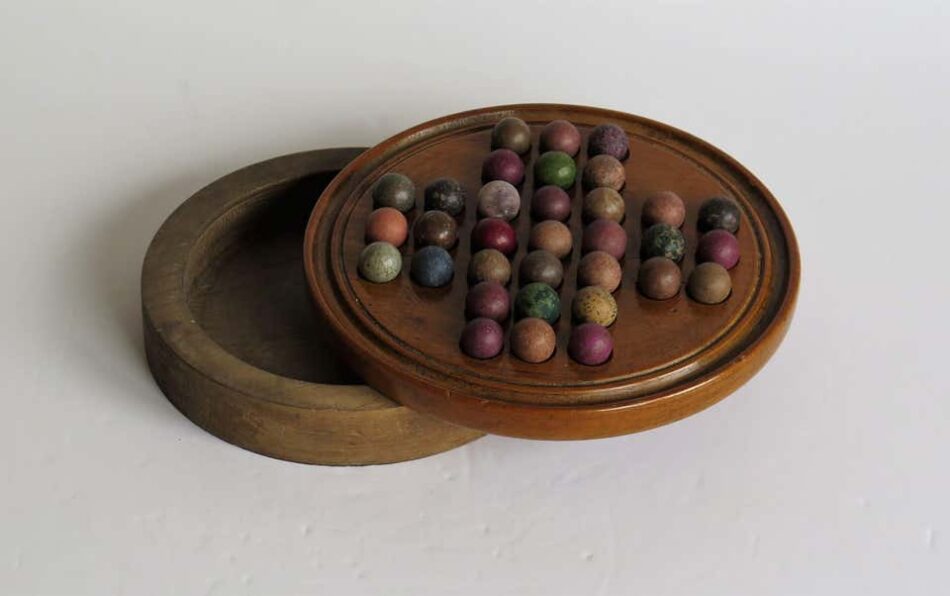 Victorian Marble Solitaire Game, ca. 1870
Amuse yourself in royal fashion with this antique version of a game that entertained King Louis XIV of France and inspired famed mathematician Gottfried Wilhelm Leibniz.
Roma Manikhin for Normann Copenhagen x Brask Art Collection Playing Cards, New
Moscow-based artist Roma Manikhin's full deck of saucy burlesque performers will spice up your game, be it blackjack or Go Fish.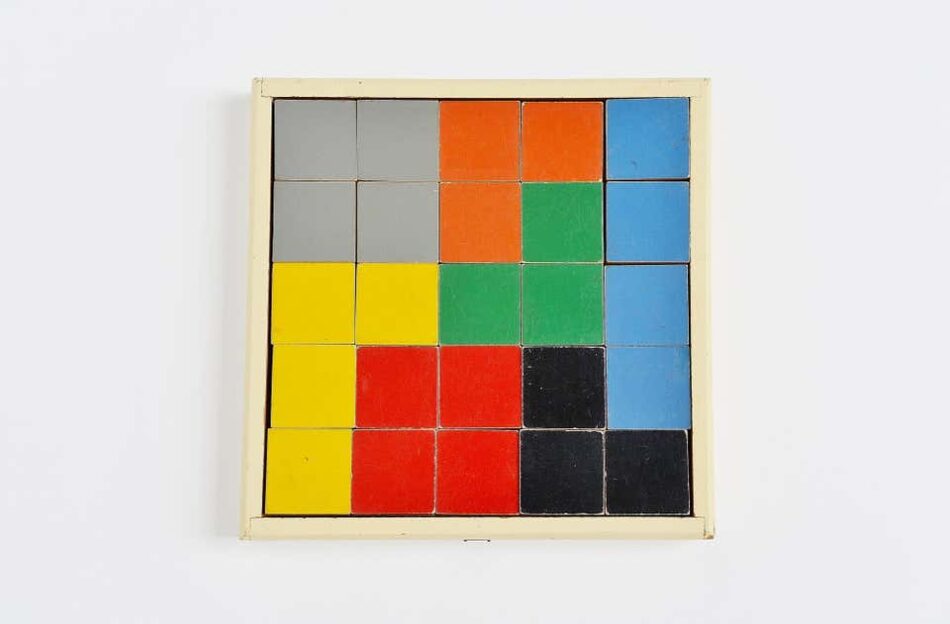 Ado Ko Verzuu Puzzle Box Model No. 259, 1939
Solving puzzles is a stylish pastime with this box by Ko Verzuu. Verzuu, whose designs have been exhibited in New York's Museum of Modern Art, developed colorful, diverting and collectible De Stijl–style toys for the Netherlands-based company ADO between 1925 and 1962.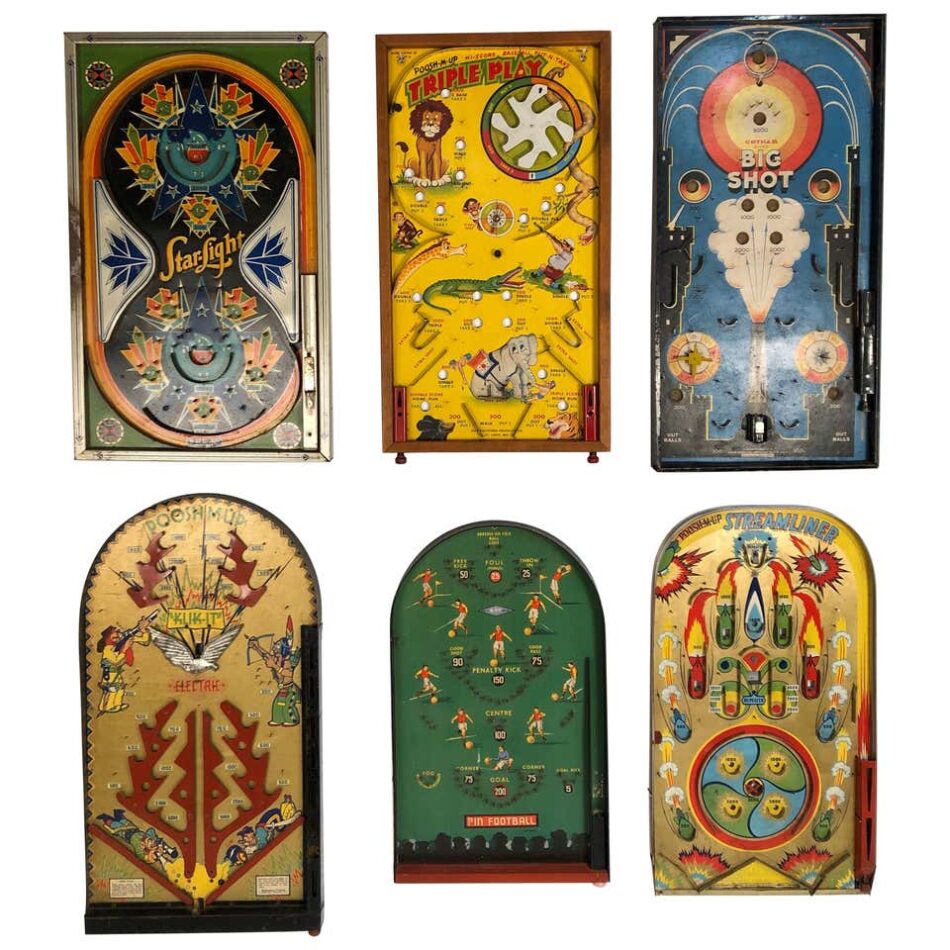 Tabletop Pinball Collection, 1920–40
With themes ranging from soccer to cartoon animals, these six tabletop pinball games will beguile the entire family.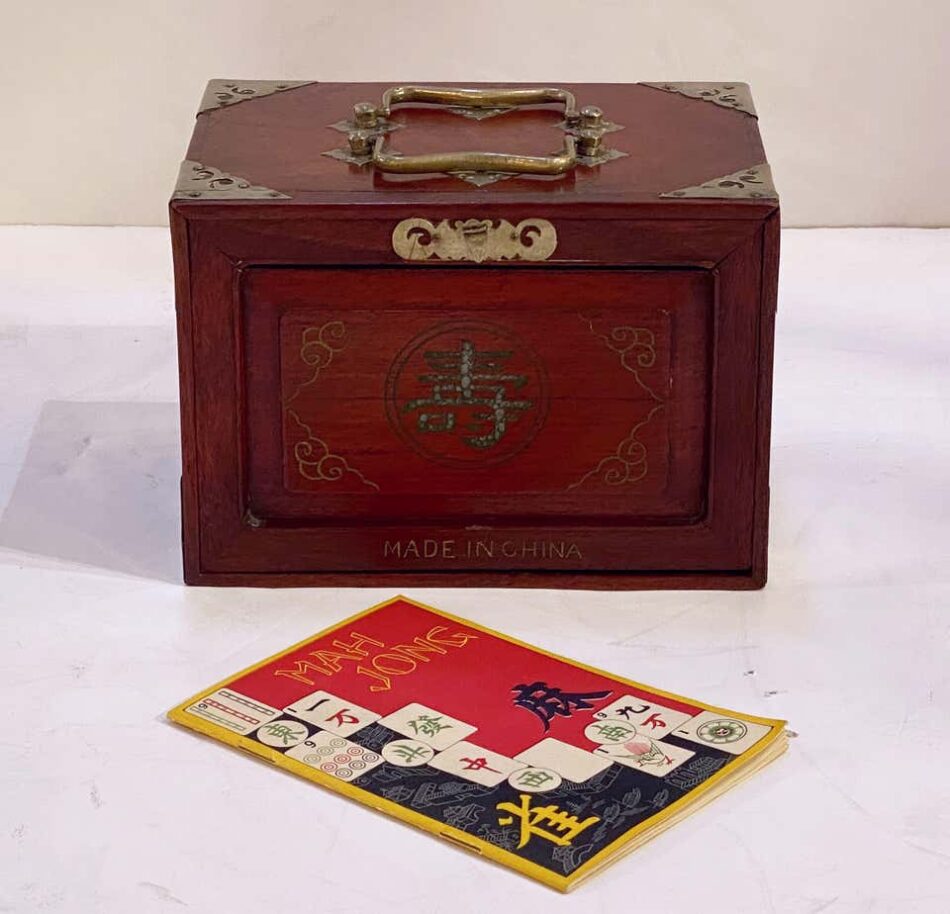 Mahjong Set, N.Y.K. Ocean Liner Edition, early 20th Century
This deluxe boxed mahjong set, salvaged from one of Nippon Yusen Kaisha's luxurious ocean liners, still has its original game tiles, made from cow bone and bamboo. Don't worry if you don't know how to play — the instruction booklet survived, too!
Blatt Billiards Table in Marble
Blatt Billiards sourced the stone for this striking table from the same Tuscan quarry that supplied Michelangelo with the marble for his David.
---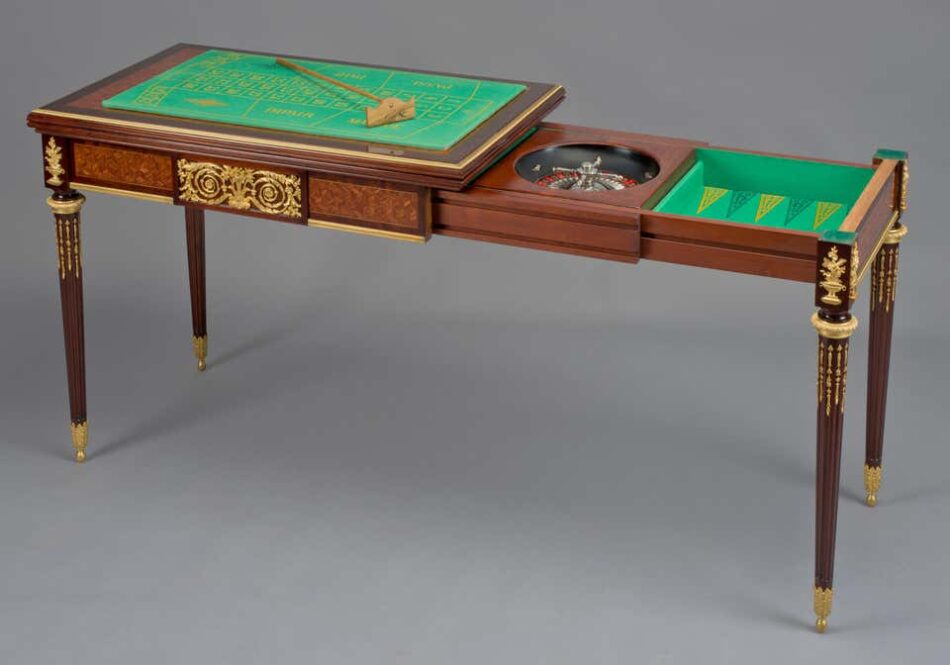 François Linke Parquetry-Inlaid Games Table, ca. 1890
Crafted by François Linke, arguably the most important fin de siècle Parisian cabinetmaker, this extendable table accommodates myriad games and tucks away for easy and elegant storage.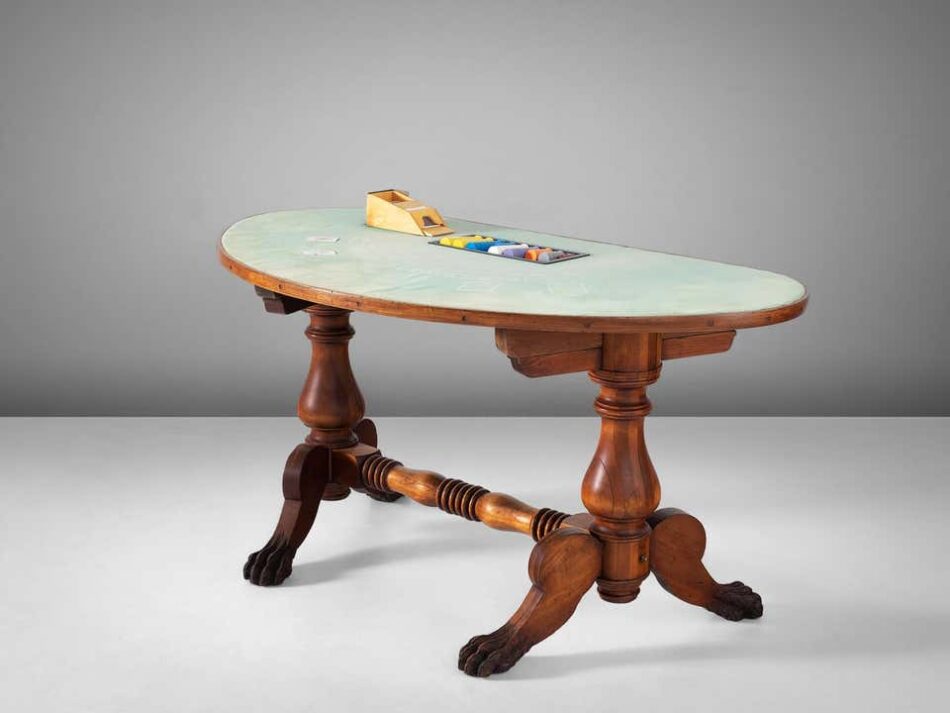 Mahogany Blackjack Table, 1940s
With its original 1940s cardholder and beautifully rendered lion's-paw feet, this mahogany blackjack table is a natural winner.
---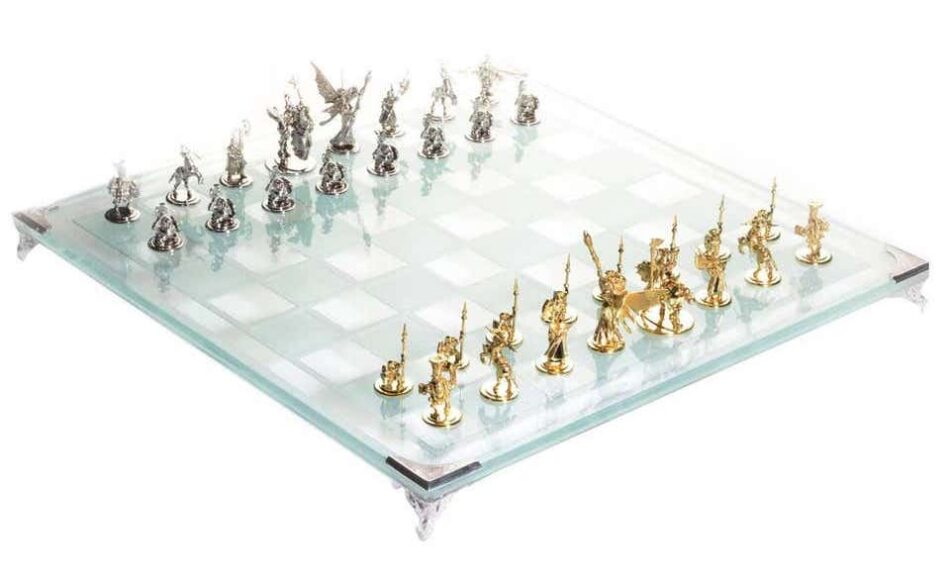 Gold and Tempered-Glass Chess Set, 2015
Yellow- and white-gold troll, dwarf and centaur pieces make this luxe set a chess master's fantasy.