By Dwell – November 12, 2019
Top architects across the U.S. discuss the design ethos in their respective regions—and the state of American design.
For this year's Made in America issue, we consulted the top architects of each U.S. region to discuss the current state of American design—plus the shared values and challenges that define the design ethos in their pocket of the country. Read on to hear their responses.
Northwest
Jim Cutler
I have pursued my own path with a decades-long focus on describing and amplifying our relationship to the tangible living world around us. It would be world-changing if all design were driven by a reverence and love for this tangible world.
In the 1960s, a group of architects integrated the northwest culture into "modern" architecture to create the "Pacific Northwest style." To this day, the essence of that style pervades the work of northwest architecture. Respect for the land, respect for wood, an eye to craft, and a visual response to each new circumstance are still the hallmarks of the best of Pacific Northwest design.
Read more about Jim Cutler's design ethos in a project he designed with his 12-year-old daughter.
Brad Cloepfil
I wish it was possible to speak of American design today. There are pockets. Buildings that respond to place and landscape—echoing the ethics of Sullivan and Wright. Buildings that innovate technically—pushing the boundaries of fabrication and material culture. I would say that it's not an issue of style but a philosophical position, one of stewardship of the land and dreaming of future ideals, while being grounded in the present.
I live in two extreme regions and work in many more. In general, the cities and landscapes of the world are being coopted by commodity, leading to homogeneous neighborhoods and skylines. One condo for all, so to speak. Again, there are small exceptions—in Oregon perhaps it is craft and landscape.
Northern California
Mark Jensen
There are, in fact, fundamental conditions of a project's location to which architecture can choose to respond: site, program, culture, politics, history, climate, and ecology, amongst others. None of these conditions are homogeneous across America, but they are unique within America. America is too big and too geographically and culturally diverse to have a single architectural style. If we aspire to an architecture specific to its time and place, it can be reached by traversing the unique situations found within states, or regions, of the union.
Douglas Burnham
I was drawn to the San Francisco Bay Area by its design culture which emerged from 1960s counterculture—the experimental living environments, compassion for the environment, and drive toward non-normative experience. The Whole Earth. Back to nature. Turn on, tune in, drop out. Here, design is about crafting engaged experience, dissolving the barriers between people and their environments.
It is driven by intelligent solutions that better the health of our communities, and it seeks to support diverse ways of living and being. We've still suffered from the legacy of American design, of course, but, in the realm of the Golden Gate, the creation of places that nurture us with beauty, joy, and a sense of togetherness point to a different way forward.
Verda Alexander
I think American design can be incredibly inventive, and is currently inventive as we all struggle to understand what it is to be American right now. America is a melting pot; it's this diversity that makes design here special. The aesthetic of DIY, the maker movement, and shared economy fits today's America well. We are seeing amazing design coming out of small towns and old city centers. This is coming from a resolve to be true to ourselves and to persevere. There is an honesty of materials, a trueness to form and function, and an embracing of play as a strategy to address the world today.
Southern California
Eric Owen Moss
Contemporary architecture appears piecemeal. And a vision in pieces isn't necessarily contemporary at all. More a conceptual sectarianism. No central ambition. No single motivation. A model absent a shared aspiration.
And the energy and momentum that drove the once modern believer is largely missing.
Looking for energy? Momentum? That's to be located, perhaps, one architect at a time.
Southwest
David Lake and Ted Flato
Ted Flato:
American design, for me, is rooted in the American experience, where a pristine, beautiful, diverse and challenging landscape demanded ingenuity and practicality of our earliest "designers." Our early vernacular builders, with limited resources and harsh conditions, had to respect the weather and work with materials at hand since they could not afford to get it wrong. The result was an architecture unburdened with style, with a fairly broad range of solutions based on the diverse regions and climate of America.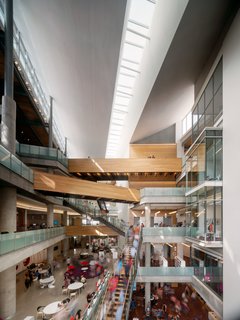 David Lake:
In South and Central Texas there is a shared ethos to be out-of-doors, and often the most important cultural moments in our regions occur in parks, along rivers, in plazas, and in streets. Here is where we share the exuberance of enjoying the communal experience at the intersection of nature and shelter.
Christiana Moss
The best work in America will always be judged by its innovation and responsiveness to local conditions, user needs, and ideas that solve the biggest challenges facing our country.
Here in the desert, the people of Phoenix and the Southwest share very palpable values about design that connect to the land and sky, reflect proven and ancient ways to thrive in our hot sunny months, and elevate our sense of freedom that's unique to the Western mindset. To break that down to its essence, we value the connection to nature—daylight, breezes and native landscapes, for example, and we realize the delicate, even fragile condition of our land.

Will Bruder
Every architect/designer in "America" stands on the shoulders of others, going back to pre-contact and Mesoamerican history through to Sullivan and Wright. Today the public conversation about "Made in America" is burdened, and disserviced, by an indiscriminate use of terms like "midcentury modern," "brutalism," "postmodernism," "pre-" this, "post-" that. Such catchall phrases do us no good. Design needs thoughtful champions, not fans of one style, -ism, or another.
Going forward, my hope is that a new sustainable architecture of our time and place emerges. In its most excellent manifestation, it will carefully attend to concerns of scale and proportion, material and detail, function and delight, celebrating them in new and exciting ways.
West
Rand Elliott
American design is more place-driven than other parts of the world. With few exceptions, Americans tend to be less experimental with architecture working within a more development focused time. As a country, we need to push American design to a higher level.

Curtis Fentress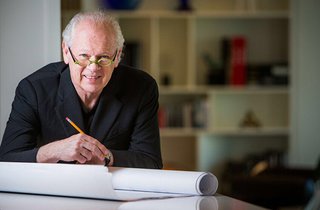 Here in the high desert plains at the base of the Rocky Mountains, there is a beautiful harshness that allows for conceptual exploration and a deep sense of connection. By studying the program and what it is that invokes the energy of a place makes the building personal. Working with these ideas and philosophy, the aesthetic is developed. Our projects reflect and define the communities they serve—the story of the people and place.
Midwest
John Ronan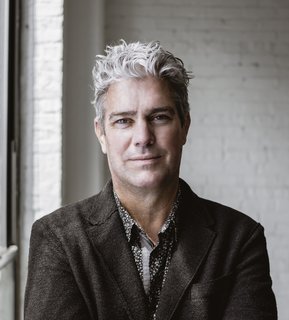 I think every city has its own DNA, an underlying character, and shapes its culture, and I believe as an architect, identifying and understanding this fundamental character is a precondition to making positive contributions to it. Chicago is a tough, no-nonsense place which values hard work, and I think you see this reflected in its architectural production.
I would argue that there is a hardcore pragmatism which underlies Chicago's character, perhaps because of the types of industries which call it home—insurance, financial services, and so on—and the architects who have succeeded here, from the early Chicago school architects through Mies van der Rohe to the present day, were architects who could grasp this fundamental character but at the same time, transcend it.
Northeast
Deborah Berke
In New York City, where I live and work, many architects and developers have gone overboard with all-glass curtain walls, so a new office building doesn't look very different from a new apartment building. I think people are looking for something more grounded, more substantial. The climate crisis and related new building codes are going to require a shift in how we design.
South
Roberto de Leon
In our region, there is a long history of agrarian/industrial structures such a tobacco-drying barns and bourbon-aging rickhouses, and their straightforward simplicity influences a lot of our work. The design rigor embedded within these traditional building typologies is inherently "modern."

Marlon Blackwell
Right now there is a kind of language, a shared language, that's almost global, based in the International Style or Modernist language—a universal language for the discipline, in a way. Where it becomes geographically and culturally specific, then that's where it becomes altered.
When we deviate from the pragmatism and self-reliance [of the region], then I believe that is where the architecture becomes sometimes numbingly instrumental and soulless.